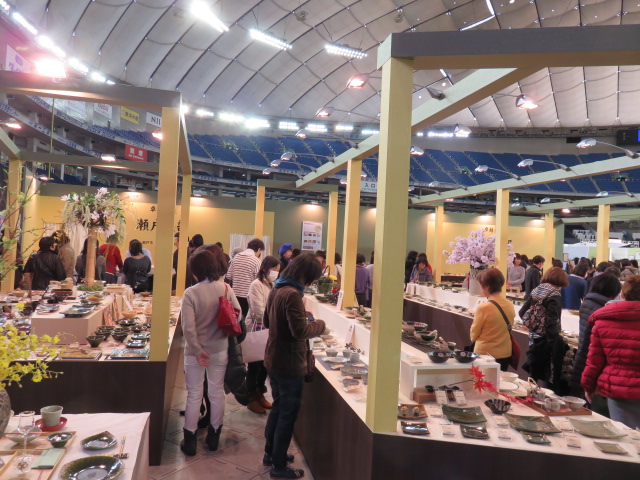 One of the biggest ceramics festivals in Japan was held at the Tokyo Dome in Tokyo from January 31 to February 8,2016. We can enjoy national-wide striking pottery and porcelain at one place. Since the event was "Tableware Festival", almost all the visitors are females who have an interest in tableware for everyday use.
Here were many exhibitions of lacquer-ware which is another Japanese traditional craft products.
This is opportunity for us to meet many potters who have got to know each other.
Other Mike's Site Links
* Online Sake Cup Shop
* Amazon Store
* eBay Store
* Twitter